Vanishing
Treasures
Climate resilient mountain ecosystems for resilient livelihoods and mountain flagship species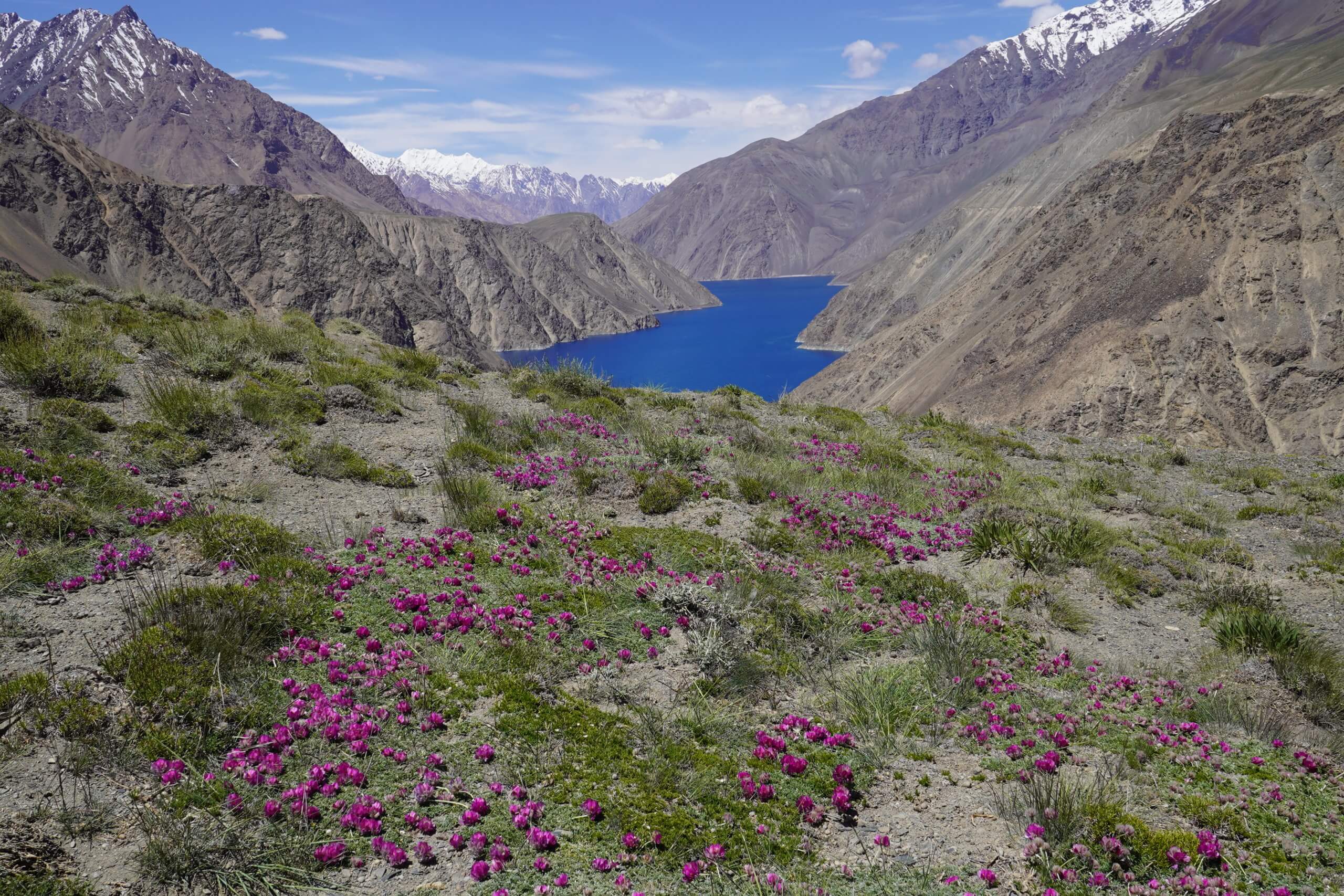 Tackling the twin crisis of biodiversity loss and climate change is one of the most important challenges mankind is facing in the 21st century.
The Vanishing Treasures programme works to conserve three iconic and endangered mountain species threatened by climate change – the snow leopard in Central Asia (Tajikistan, Kyrgyzstan), the Royal Bengal tiger in Bhutan, and the mountain gorilla in the Virungas (Rwanda, Uganda).
Conserving these species acts an umbrella approach to conserve wider mountain habitats, landscapes and other species, whilst also strengthening the resilience of the local mountain communities.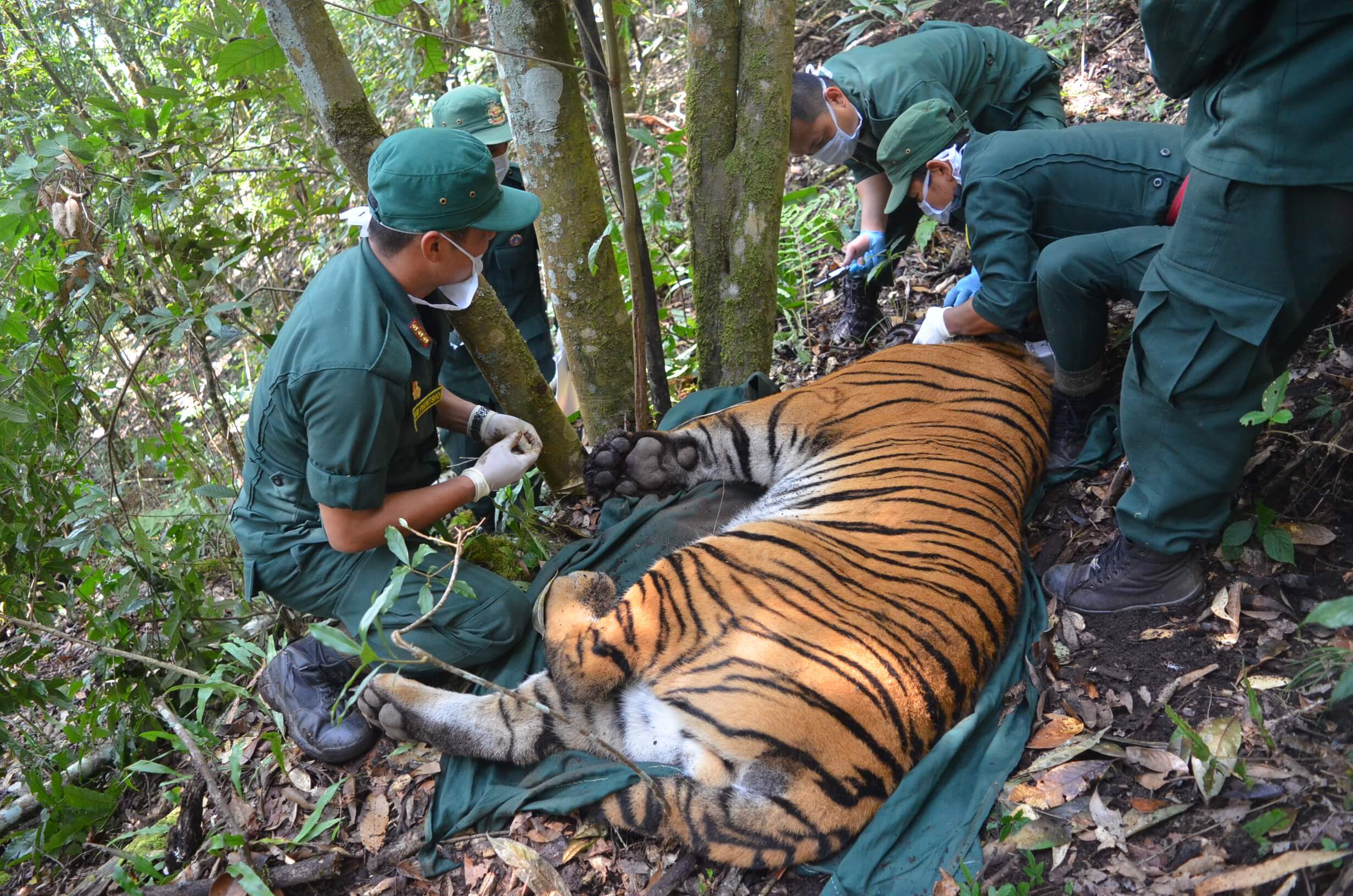 The Vanishing Treasures programme follows a similar approach with locally adapted measures in all three regions to address the specific challenges in the different settings:
Creating new knowledge of both the direct and in-direct impacts of climate change on the three iconic mountain species, their habitats, and related species including their prey;
Understanding both current and potential risks of climate change to local communities living in close proximity to these species and their habitats;
Understanding how species' and human communities' responses to climate change may interact and possibly lead to an escalation in human-wildlife conflict.
Vanishing Treasures uses this knowledge to work hand-in-hand with protected area authorities, local communities, national governments and regional bodies where relevant by:
Integrating climate-smart measures into conservation planning, including ecological connectivity measures that account for shifting and changing habitats and other changes as a result of climate change;
Implement pilot ecosystem-based adaptation and other measures to increase communities' resilience to climate change and to promote alternative livelihood options that reduce the dependence on natural resources such as water on which species also depend;
Piloting specific measures to reduce human-wildlife conflict.
In Central Asia, the Vanishing Treasures programme works in Tajikistan and the Kyrgyz Republic, to better understand the direct impacts of climate change on snow leopards and their prey species, as well as current and possible future vulnerabilities and responses of local communities to climate change.
The Virungas, Central Asia, and Bhutan are pilot regions for the Vanishing Treasures programme, and are intended not only to deliver positive change on the ground, but also serve as test cases and examples for other mountain regions.
Through the experience gained at the national and regional levels, the Vanishing Treasures programme is also raising awareness and knowledge of the linkages between climate change and biodiversity and wildlife at the international level. This includes engaging through the Post-2020 global biodiversity framework process to support further policy change for the benefit of mountain biodiversity globally. In doing so, the programme is working closely with the scientific community represented through the Mountain Research Initiative (MRI), the Global Mountain Biodiversity Assessment (GMBA) and others.
For more information, please see https://vanishingtreasures.org/