Threats
A species under pressure
While the snow leopard is a top predator in its mountain ecosystem, human activities pose serious threats to these cats and their habitat.
Once largely protected by the very inaccessibility of its habitat and the elusiveness of its behavior, snow leopards today face mounting threats that have shifted the species' status to Vulnerable on the IUCN Red List.
Growing human populations and development—mines, roads, and dams—are pushing into snow leopard habitat. And despite the snow leopard's cultural relevance, when the cat clashes with humans and their livestock, it goes from paragon to pest in herders' perceptions. Moreover, some covet its stunning pelt as appropriate for fashion and décor; in some Western countries cloth with faux snow leopard stripes is popular, a fad that may stimulate demand for real fur. So some snow leopards are killed in retaliation for livestock losses and for illegal trade in skins and other products.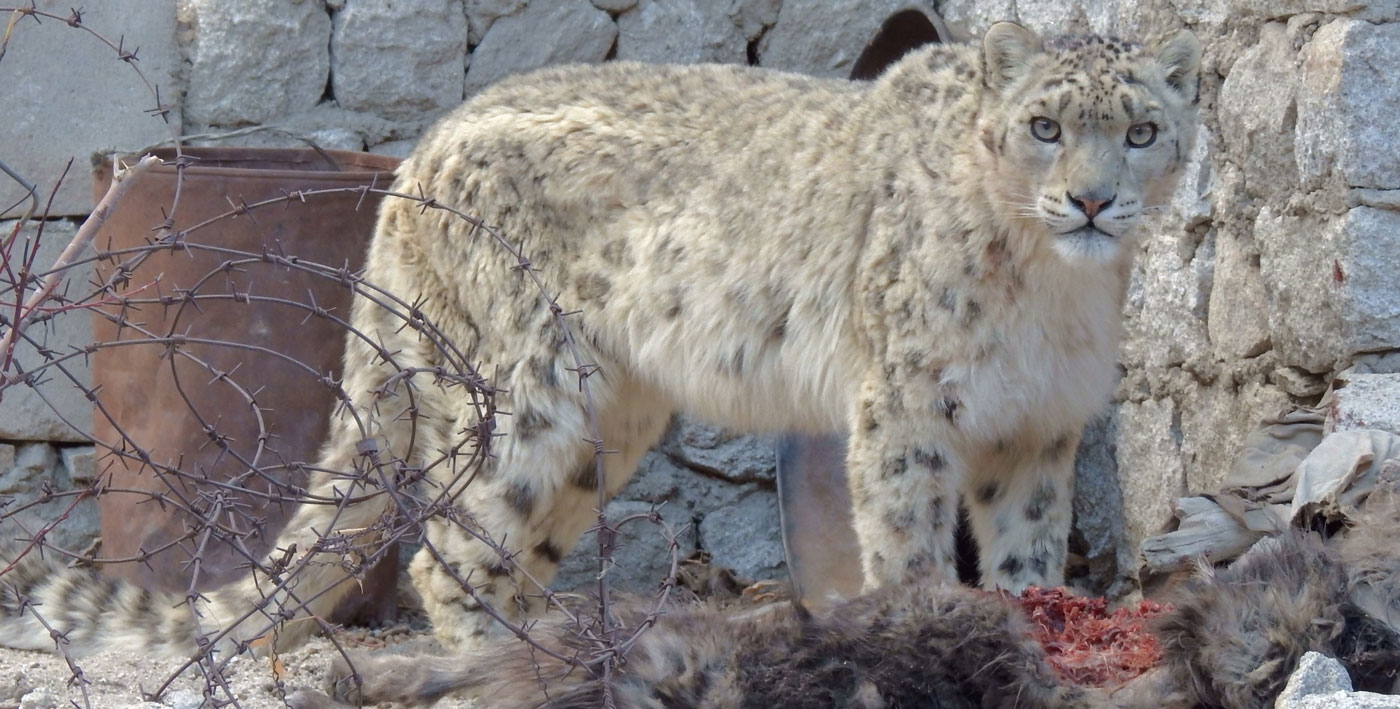 The following threat assessment to snow leopards, wild prey, and their ecosystems was prepared in a series of meetings between range country governments. It was prepared for the first Global Snow Leopard Conservation Forum, Bishkek in 2013.
Download 2013 Threat Assessment
Key to scores: Low threat=1-5; Medium threat=6-10; High threat=11-15
Country codes: AFG = Afghanistan / BTN = Bhutan / CHN = China / IND = India / MNG = Mongolia / NPL = Nepal / PAK = Pakistan / RUS = Russia / KGZ = Kyrgyz Republic / KAZ = Kazakhstan / TJK = Tajikistan / UZB = Uzbekistan